Erin Mackanos, O.D.
Erin Mackanos, O.D. received her Doctor of Optometry from Nova Southeastern University in 2022 and earned her Bachelor of Science in Biology in 2018 from Bowling Green State University.
Dr. Mackanos sees patients of all ages and provides primary eye care; including glasses and contacts, examining ocular health, treating eye emergencies and detecting ocular disease. As a child, she spent a lot of time at the eye doctor as she had strabismus (a cross-eye) and was treated with patching and glasses. During college, while looking into careers in the medical field, her father reminded her of her childhood exposure to optometry. Dr. Mackanos was able to shadow doctors in the area and fell in love with the profession.
She loves getting to know her patients and providing them with new technologies that may benefit their condition. Dr. Mackanos says her favorite part of her job is educating patients on their eye health so they can better understand their treatment plan.
When not seeing patients, Dr. Mackanos loves to spend time with family on the weekend, explore Cleveland, and try new restaurants.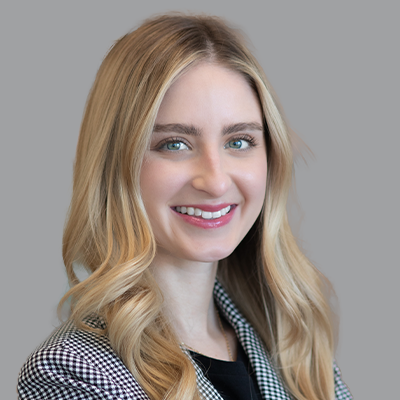 Family Friendly
Accepting New Patients
Professional Certification
In Person Appointments
Speaks English
---
Book now with
Erin Mackanos, O.D.